Welcome to Holiday in Britain. The site dedicated to providing loads of information and holiday accommodation for anyone planning a holiday in Britain.
If you are looking to have a 'staycation' this summer or visit Britain then this site is packed full of information to help you find the best holiday accommodation to suit your needs and your budget.
Cottages - large and small

There is a wide range of accommodation types in Britain to choose from. Large cottages or properties to suit big groups and large family holidays. Holiday parks for lower cost holidays with plenty of entertainment and in great tourist locations.
If you are looking for your food to be provided at your holiday location then hotels and guest houses may suit your needs. If you want to sample local cuisine or are happy to cater for yourself then holiday cottages, lodges or holiday parks may be better for your needs, and if you love the outdoors then camping, caravanning or a motor home could be the place to start.
So what ever type of accommodation you are seeking in any region of Britain we have plenty of cottages, holiday parks, campsites and hotels to show you.
Fantastic countryside to sunny beaches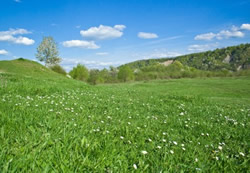 You are spoilt for choice in Britain.

With locations close to sandy beaches in the south west of england to remote country locations all over britain your country holiday can meet your every need. One of the beauties of this small island is that you are never very far from the countryside or the sea.
If its a base you are looking for to explore large cities then there are plenty of holiday locations close to good rail and road links to major cities such as London
So for locations in England, Wales and Scotland you will find a wide range of great locations for a perfect holiday.
Holiday Cottages
You can search the holiday accommodation in britain via our comprehensive directory and in may cases you can book up your hotel, cottage or Holiday Boat online.
Britain is a fantastic place to visit either as part of a longer trip to europe or as a holiday destination. The country is steeped in thousands of years of history, Fantastic places to visit both in the day and evening - ideal for any holiday.
A country holiday cottage or seaside accommodation in Britain can give you the very best of the beautiful landscape of this unique island nation. I great way to start any holiday.
Traveling around Britain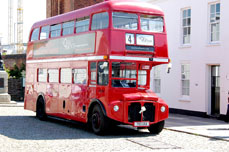 If you plan to visit london during your holiday or want to the country on a low budget then traveling by coach or bus is a great way to see the sights. In London for example a travel card gives you unlimited access to the buses and underground network for the day or as long as you have bought the travel card for.
Buses are very frequent as is the underground. As with any big city, its wise to avoid the commuter rush hours as these services can get pretty packed.
If you plan to travel on the train either to your holiday destination or on day trips it can save you a lot of money purchasing your train tickets in advance from sites like UK Rail Tickets. Pre booking a hire car in Britain can also be cheaper than hiring at the airport for example. Shopping around for your hire car is well worth doing. Hire-a-car.net is a site that allows you to compare hire car deals from many hirers.
Staycations - more popular than ever
Staycation was a word that no one would have heard of a few years ago. Staycation is a word used to describe having a holiday at home or in the same country. With the economic climate and the desire to reduce the carbon foot print more and more Brits are taking their holidays in the UK. There is so much to do, its great to see people rediscover the wonders that Britain has to offer. The weather seems to be getting better with many good weeks in the summer months that rival some european destinations.
Information about Britain and the British Isle
Find useful information to help you get the best from your holiday. Facts and figures as well as a regional guide to Great Britain.
Holidays in Britain
In summary, taking your holiday in Britain means you can enjoy all of the wonders ok this great country with easy travel links and loads of things to do when on your hols. It really is worth rediscovering what the United Kingdom has to offer you for your holiday.